You know what they say about first impressions. And in the real estate world, they really do count. Not only does the street appeal of your home make it or break it for a potential buyer, it can also add serious value to your property.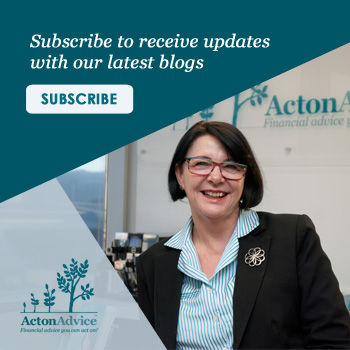 When we refer to street appeal, we're talking about the first thing you see when you look at a house and its 'wow factor'. It sets the tone for how someone views the house.
It can be hard to judge when your home is due for a "front face-lift". But if you try standing on the opposite side of the street, and look back at your home as if judging it for the first time you might start to see the dated colour of your walls, peeling paint, or your roof tiles looking a little worn and dull.
Whether you're looking to maximise the sale price of your property or just want to give it a simple makeover, here are some minor home renovations that can lift your street appeal.


Create the perfect entrance
Creating a focal point is a great way to add interest to the front of your home. What better than to make this focal point your front door.
A fresh, modern looking entrance draws the eye and invites visitors inside. There are many ways to ensure your entrance looks its best while also increasing functionality. You can do this by simply painting your front door a dark or bright colour; by bookending the door with large pots either side of the entry; updating your entry landing with a new deck or by paving; and adding a new awning over the front door.


Invest in your landscaping
Choosing the right plants for your front garden is a long-term investment that can maintain your home's street appeal. By selecting some attractive plants and then taking the time to care for the greenery by watering, weeding and pruning is a great way to impress.
You can also use your front landscaping as an opportunity to further highlight your entrance to the home, with planter boxes or a footpath that all help to create an inviting feel.


Update the view to the inside
When you're on the outside looking in, your windows and more importantly your window dressings provide someone on the street with a sneak peak of what awaits inside. They are a big part of your home's street appeal.
"Window dressings are not only designed for serving the inside of the home," says Annette Braagaard from Nordic Blinds, a local provider of imported German Cosiflor® blinds.
"They can be used to make a statement and capture attention from the street, and provide a preview to the rest of your home."
To create a good first impression, choose dressings that match and are consistent, and bring cohesiveness to the space.


Give your roof a once over
The roof of your home can make up a large percentage of your home's façade and one of the first thing people see from the street. If left unattended ageing roofs can make your home look dated and in need of serious maintenance and repairs.
Whether choosing Colorbond or tiles, re-roofing can modernise your home and give it a more polished appearance and overall better first impression.
If your roof isn't that old, you might look at getting your roof cleaned. Tiled roofs in particular can get quite dirty, so a good once over with a pressure cleaner can boost your street appeal quickly, not to mention cheaply.


Don't forget the front fence
A key feature, and really the first thing you see when looking at a house from the street, is the front fence. It is the part of the front yard that not only serves a practical or secure purpose, it can also be used to make an architectural statement.
To have the right impact, your front fence should look fresh; have the right level of transparency and sense of security. People tend to favour fences with contemporary lines (avoiding the stock-standard, straight picket fence) with varied heights, or widths to create a point of difference against the rest of the street.
If you're looking to refinance your mortgage to fund a renovation, speak to a member of our team today.