Renovations take time and money. Not in that order and not in equal (or often predictable) amounts. A smart renovation has an end result that pulls the right emotional strings with potential buyers, but doesn't overcapitalise.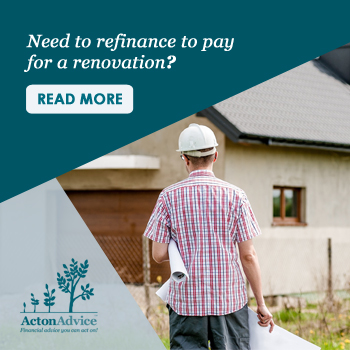 Here are 5 simple yet effective improvements that are likely to pay off:
The Entry – First impressions are everything. It can be a simple as a paint job or a new front door that brings life back into the entrance to your home. While you're still living there, you want your guests to feel welcomed when they arrive and then when potential buyers come knocking, you want them knocking on a front door that caught their eye from the street.
Freshen up the Bathroom – Remove dated wall coverings; a fresh coat of paint or a change in tile selection can do wonders. Replace an old shower with new doors or can you take them out all together to give the feeling of more space?
Landscaping, front or back or both! – Depending on your budget, any care you can give to your outdoor areas will be worthwhile. As a minimum, bring overgrown hedges and trees back under control, make sure the house number and letterbox look great and spruce up any outdoor entertaining areas. You want to make sure the property looks well maintained.
Kitchens, they are the heart of the home after all – Much like a bathroom renovation, kitchens can be quite easy to update. Changes such as new handles on cabinets and drawers; sink and fixtures; and an updated bench top while keeping the same layout are some cost-effective ways that will give new life to your kitchen. Improving the functionality and look of this room can have massive returns when you opt to sell.
An extra bedroom – Do you know what's better than a two-bedroom house? That depends on the demographics of your area. If you've in an area where growing families are common, then if your floorplan allows, adding an extra bedroom can see the value of your house jump significantly. But bigger isn't always better if you are in an area attractive to older buyers, they are often looking 2 car garages they can lock up & leave and easy care gardens more than an extra bedroom. Whilst you own needs will come first keep in mind what will attract more buyers in your area should you decide to move.